Main content starts here, tab to start navigating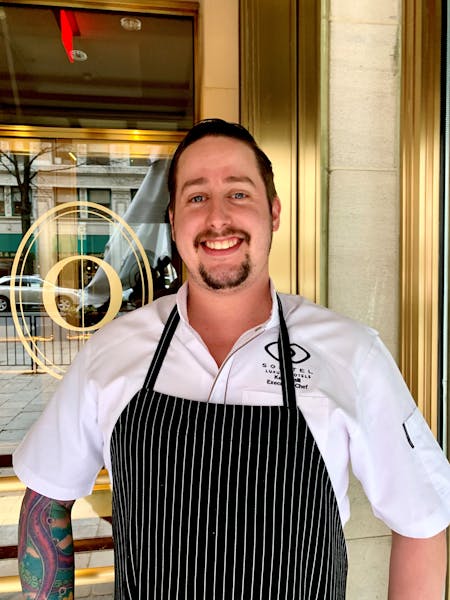 Kevin Lalli, Executive Chef
While the rest of his family was gathered around the TV cheering on the New England Patriots, Chef Kevin Lalli was always watching, but from the kitchen. Growing up in Newport, Rhode Island, his fondest childhood memories took place cooking with his mother, a hobby and passion which would bloom into a celebrated culinary career weaving through east coast kitchens and ultimately presenting at the esteemed James Beard House in NYC.
"My food is my greatest form of self-expression. Different foods, cooking methods, plates . . . it has always been my favorite way of communicating," says Chef Lalli. His early love of being in the kitchen was unwavering and led him to Johnson & Wales University in Providence, Rhode Island, where he studied the culinary arts. Chef Lalli accepted positions at the Spouting Rock Beach Country Club in Newport, Rhode Island and Michael R. McCarty's in Palm Beach, Florida before being presented with the fortuitous opportunity to work and train with Chef Julia Doyne at The Forge in Miami. Having cultivated a strong reputation for exceptional leadership and thoughtful culinary skill, Chef Lalli was offered the position of Executive Chef at Barcelona Wine Bar, where he developed recipes and trained culinary teams in six states and the District of Columbia.
Chef Lalli has relished being in Washington, DC as Executive Chef of Opaline Bar & Brasserie. "I take inspiration from visiting new restaurants and connecting with chefs. Washington, DC's restaurant scene is thriving, bringing so much creativity and diversity," says Chef Lalli. On rare occasions when Chef Lalli is not in the kitchen at Opaline, he can be found digging through cookbooks and exploring cuisine.